Board seeks appointment after Broiles steps down
---
Grayson College Board of Trustees member Dr. Mack Broiles stepped down during a recent regularly scheduled board meeting. All three of Broiles' children attended GC and seven grandchildren may one day benefit from the college's commitment to student success.
"Dr. Broiles has been a fixture at Grayson College since we were established" said GC President Dr. McMillen. "His passion for student success and heart of service have greatly impacted our work."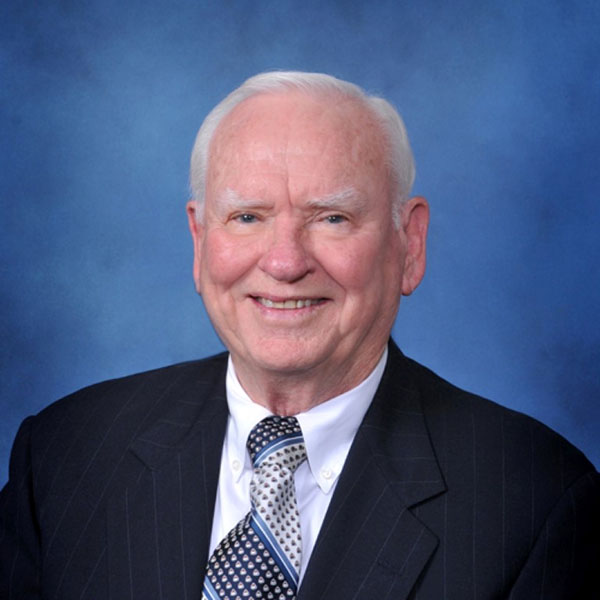 Elected a Trustee in 2012, Dr. Broiles retired from GC in 1996 after 27 years of service. He began in 1969 as Director of the Business Division and retired as the dean of Business & Technology.
 "It's been an honor to serve on the Grayson College Board of Trustees" said Dr. Broiles. "I have a strong love of the institution and understand deeply what Grayson can do for our students and community."
Dr. Broiles earned three degrees from East Texas State University in Commerce, including a bachelor of science, a master of education and doctor of philosophy. He also served in the 4th Armored Division of the United States military in Goeppingen, Germany.
Having held numerous leadership positions in career and community organizations, Dr. Broiles also served as president of GTAR, Rotary Club, Boy Scouts, Phi Delta Kappa and Grayson County Red Cross. He served as both treasurer and vice president of the Texas Junior College Teacher Association and is a life member of the Texas Real Estate Teacher Association. Some of the honors that Dr. Broiles has received include the Silver Beaver Award from the Boy Scouts and GTAR awards as realtor of the year, lifetime achievement, and appreciation for commitment to real estate education.
Dr. Broiles and his wife, Sandra, live in Denison. They are members of St. Stephen's Episcopal Church in where he has served as endowment chair, treasurer and senior warden. Dr. Broiles was elected in 2012.