Shane Kumler named Police Sergeant
---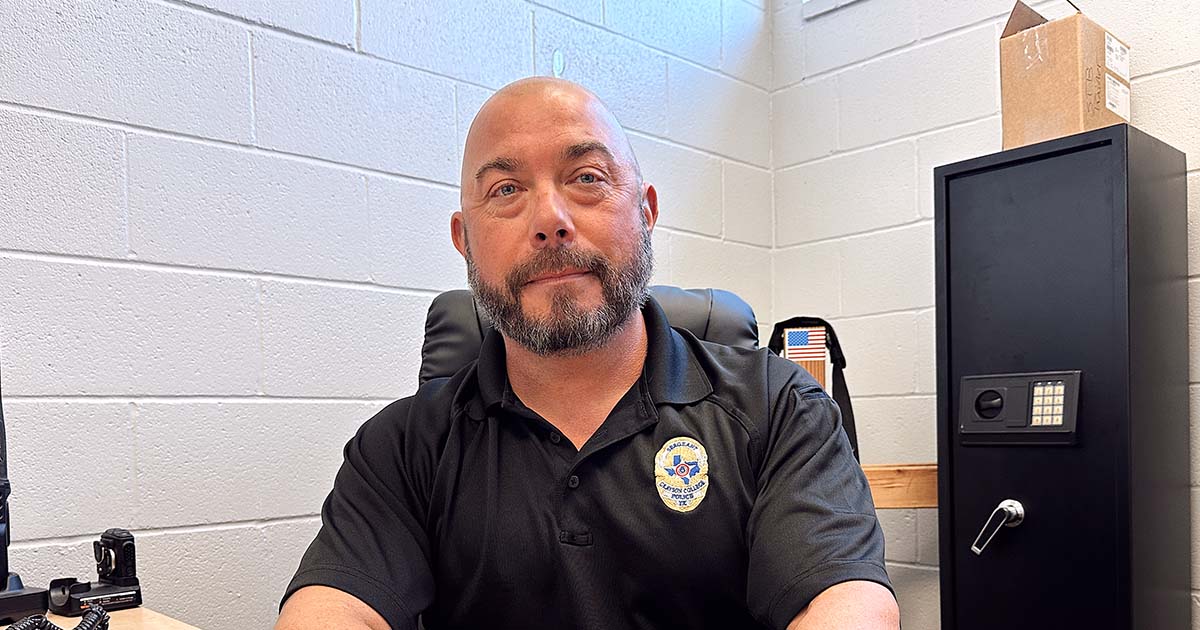 Shane Kumler has been named as the Police Sergeant for the Grayson College Police Department. Kumler has served as a Detective Sergeant for Denison Police Department for the last nine years. He served as a patrol officer, criminal investigator, narcotics investigator, field training officer, patrol sergeant and criminal investigations sergeant.
"Shane is an outstanding patrol officer," says Director of Public Safety Chief Jackie Thomas. "He did an outstanding job as Sergeant and worked great with the surrounding agencies. Grayson College will benefit a lot from his wealth of knowledge and experience."
During his time at Denison PD, Kumler conducted interviews and interrogations of suspects, victims, and witnesses, developed intelligence networks within the community, and organized crime scene investigations. He also supervised and trained subordinate personnel in the performance of investigative techniques.
He is married to his wife Melissa for twenty-two years and they have four sons. In his spare time, he can be found working as a Striper Guide on Lake Texoma.
"I am very excited to be part of the Grayson College Team," says Shane. "I am looking forward to ensuring that the Grayson College Police Department provides a safe and secure educational environment for the staff, students and visitors and continues to build positive relationships with our campus communities."