GC Student Alison Earnhart Named Coca-Cola Academic Team Gold Scholar
---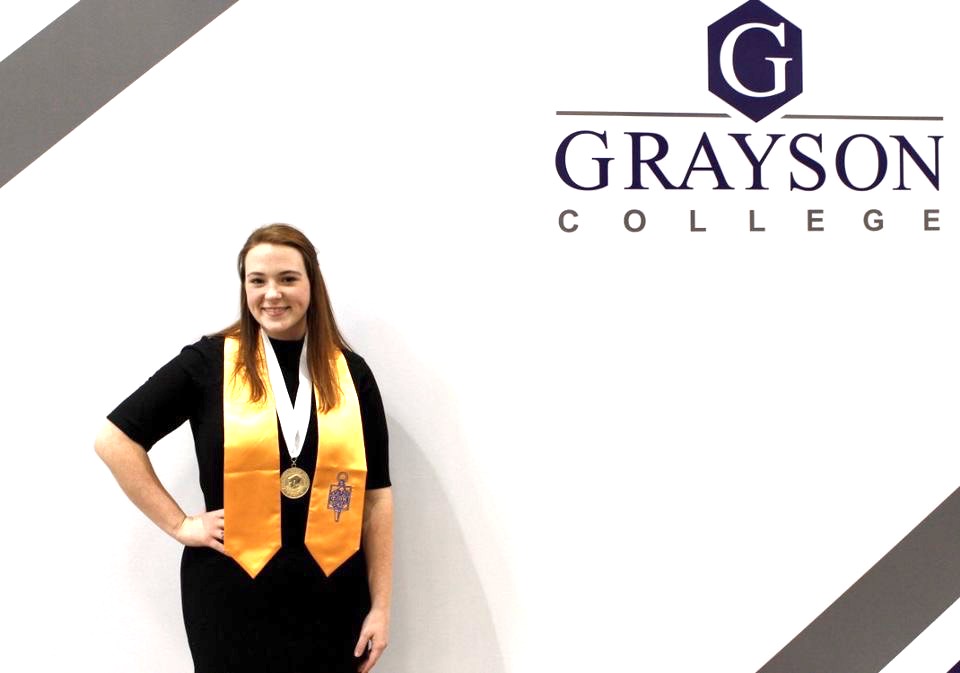 Grayson College Phi Theta Kappa student Alison Earnhart was named a 2020 Coca-Cola Academic Team Gold Scholar. In addition to the honor, she will receive a $1,500 scholarship. Students are nominated for the academic team by their college administrators. Selection is based on academic achievement, leadership, and engagement in college and community service.
"Phi Theta Kappa is the reason I'm getting a large scholarship at East Texas Baptist University," Earnhart said. "I thought I had received my 'portion' of assistance from Phi Theta Kappa, but then I was notified that I had received yet another scholarship. To know that this organization has looked out for me and my education in more than one instance is very reassuring."
"The Coca-Cola Scholars Foundation has a long history of providing financial assistance to outstanding students at community colleges," President of the Coca-Cola Scholars Foundation Jane Hale Hopkins said. "We are proud to partner with Phi Theta Kappa and make it possible for deserving students to achieve their educational goals."
The Coca-Cola Scholars Foundation sponsors the Coca-Cola Academic Team program by recognizing 50 Gold, 50 Silver and 50 Bronze Scholars with nearly $200,000 in scholarships annually. Each scholar also receives a commemorative medallion.
"We thank the Coca-Cola Scholars Foundation for recognizing these student leaders and for investing in their futures," Phi Theta Kappa President and CEO Dr. Lynn Tincher-Ladner said. "Scholarships like these are integral to the success of these students in reaching their educational and career goals."