Collin County Adult Education and Literacy Formally Opens New Location
---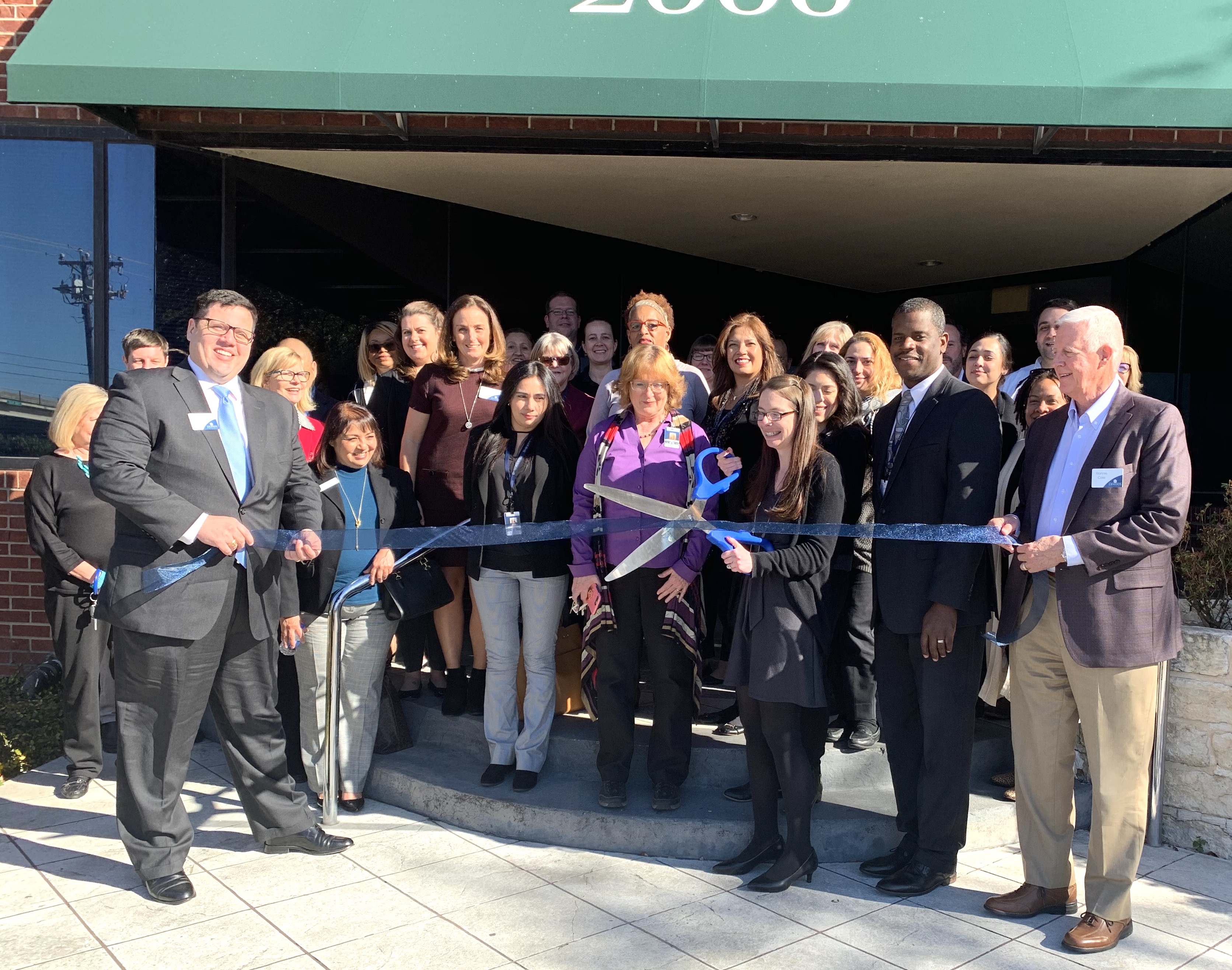 Collin County Adult Education and Literacy (AEL), coordinated through Grayson College, hosted a ribbon-cutting and open house for its new operational hub on Tuesday. The hub is located at 2000 North Central Expressway in Plano. 
"We're terribly proud to have been asked by the Texas Workforce Commission to provide services in this area," GC President Jeremy McMillen said. "We are grateful for the partnership with Collin College to change lives."
Collin County AEL provides English as a Second Language (ESL), High School Equivalency (also known as GED®), Texas Success Initiative (TSI) Preparation and Career Pathway classes at 12 locations in the county. Classes are offered year-round and students are enrolled weekly. 43 diverse course days and times offer students the opportunity to attend class conveniently.
"We are so excited to expand our program into Collin County and look forward to serving the community for years to come," GC Director of Adult Education and Literacy Ashley Trevino said. "Collin County AEL is funded by the Texas Workforce Commission and operated by Grayson College AEL." 
According to a Texas Workforce Investment Council report published in 2018, approximately 229,982 residents of the 14-county North Central Texas Workforce Development Board Area, which includes Collin County, qualify for adult education services due to low literacy levels, lack of a high school credential or limited English proficiency. Workers with a high school diploma earn an average of $8,000 more annually.
"This is not just a celebration of a new building," Trevino said. "It's the celebration of a new era of education in Collin County."
All Collin County AEL services are free and enrollment starts with a call to (972) 349-4550. For more information, call the number above or email, collinAEL@grayson.edu. 
About Collin County Adult Education and Literacy: Grayson College AEL's record of success in adult education services across Texoma prompted TWC to award Grayson management of replicate services in Collin County effective July 1, 2019. Across Texas, adult education services and the corresponding grant funding are allocated through grant award, not via the service area of the grantee. 
Collin County AEL has approximately 60 full and part-time staff that enact Grayson College's vision to transform individuals, build communities, and inspire excellence. Between July 1 and December 31, 2019, the program served a record 715 individuals.