Board of Trustees Member Krista Hartman Resigns
---
Grayson College Board of Trustee member Krista Hartman submitted a letter of resignation this week. Hartman has served on the board since 2016.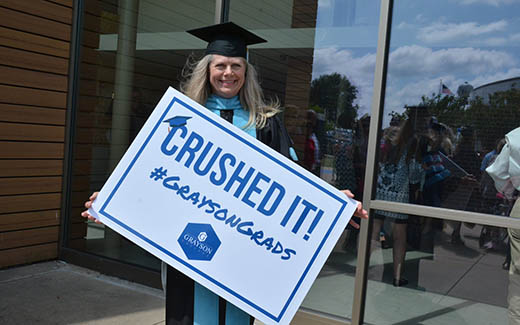 "Serving on the Board of Trustees has been a fulfilling learning experience for me that I am grateful for," Hartman said in her resignation letter. "As a 2015 Grayson College graduate, I deeply appreciate all the cooperation among the board members and hope this spirit of collaboration and service to the College continues."
The Board has been asked to appoint members to the Standing Committee for Board Member Replacement. Hartman will continue to serve in his board member capacity until the vacancy has been filled.
"I have a great appreciation for Trustee Hartman's passion for student success," GC President Dr. Jeremy McMillen said. "Her positive spirit has been helpful as GC navigated challenges posed by the pandemic in recent years."
Those interested in serving are encouraged to contact president@grayson.edu.
More information on the Board of Trustees Appointment Procedures.