Dusty Hart Steps Down As Grayson Head Baseball Coach
---
After 21 seasons at Grayson College, Dusty Hart stepped down to accept the Head Baseball Coach position at Blinn College. Hart has been the head coach of the Vikings for the past 17 seasons. In 2005, Hart inherited the program from Tim Tadlock and became the head coach. Hart was the assistant coach four seasons prior to that, and a player at Grayson College in 1997 and 1998, when Grayson made their first World Series appearance.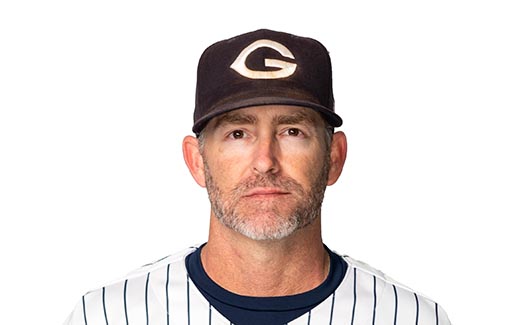 "I want to thank Coach Hart for his leadership that improved and advanced the Viking baseball program," GC President Dr. Jeremy McMillen said. "We have some very exciting things happening at Grayson College, and I am excited for the future of Viking baseball. I wish Coach Hart the best, as I know he will continue to have a great coaching career."
Grayson finished the 21-22 season with a 38-18 record, including a 24-8 mark in conference play, and was one game from reaching the Region V Tournament championship final before an extra-inning loss against McLennan.
Hart leaves Grayson with a 623-280 overall record, including a national championship in 2008. As Head Coach, he made another World Series appearance in 2011 and earned seven North Texas Junior College Athletic Conference Championships. 
Hart was named the Coach of the Year by the NJCAA, as well as the American Baseball Coaches Association and Diamond Baseball Coach of the Year, and was honored as the JUCO World Series Coach of the Tournament in 2008. Hart was also named the Region V Coach of the Year seven times.
The Vikings' Head Coach position will be posted soon. Search job opportunities on our online job portal.