Grayson College South Campus Services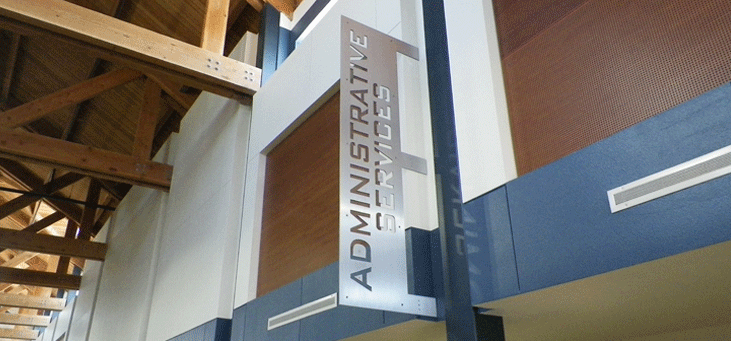 South Campus Administrative Services
General Inquiries
(903) 415-2500 or (903) 415-2503
Office Hours
Monday-Friday 8:00 am - 5:00 pm
---
Advising/Registration
The following success coaches are available on South Campus:

Cathleen Rangel (Success Coach for LVN, MLT & RN Programs)
Available Monday - Friday from 8 am to 5 pm
rangelc@grayson.edu

Please follow the instructions below to schedule an appointment with your Success Coach. Following these steps will help you to easily make an appointment that best fits your schedule.

1. Log into MyViking
2. Select "Student Planner"
3. Select "My Plan" in the Home drop-down menu
4. Click on your Success Coach's name on the right side of the page and then click "schedule appointment" (see Success Coaches here).
Note: You must be an admitted student before success coaches can assist you with course registration. If you are not sure of your admission status, please contact admissions@grayson.edu prior to scheduling an appointment.


---
South Campus Fitness Center
Available to students and employees only.  Please be prepared to share your student I.D. card with campus officials upon request.
Hours
Monday through Friday, 8:00 am to 4:00 pm


---
South Campus Testing Center
Hours
Monday & Tuesday 8:00am to 5:00pm
Wednesday & Thursday 8:00am to 4:00pm
Friday 8:00am to 2:00pm
Testing centers are closed when the campus is closed, including national holidays, Winter Break, and Spring Break.
Testing Center Rules
All tests must be started at least one hour before closing. 
Photo ID is required.  Please bring items required for your test - scantrons, bluebooks, calculators, pen/pencil, etc.
Cell phones must be turned off and may not be taken to testing desks/workstations.
Children are not allowed in testing rooms; please make arrangements for your children before arriving at the Testing Center.
Many standardized tests begin at a specified time, as shown on Admission Tickets/Confirmation Slips.
Testing Center Staff
Marina Khalaf (Coordinator)
khalafm@grayson.edu
(903) 415-2509
Jeffri Hodge - Disability Coordinator & Tutoring
hodgej@grayson.edu
903-463-8751
Additional Resources
---
South Campus Math Hub & Writing Center
The Math Hub and Writing Center are available on South Campus Monday - Thursday by appointment. See available times and schedule an appointment.


---
South Campus Library
Hours
Monday & Tuesday 9:00am to 11:00am
Closed Wednesday-Sunday
Additional Resources
South Campus Police
On-Campus Officer
Brian Ward
Room STC-218
(903) 814-5271