International Students
ANNOUNCEMENT:
F-1 students who have questions should contact the Assistant Director of Enrollment Management, Audra Talley at talleya [at] grayson [dot] edu
Current International students are encouraged to register for classes as soon as possible. 
International students wishing to study at Grayson College as an F-1 student must complete the following procedures to be considered for admission.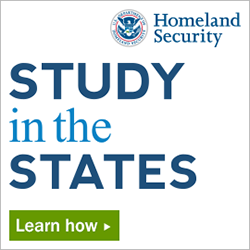 Step 1: English Language Proficiency
All tests must be sent directly to Grayson College. Students must submit a passing TOEFL or IELTS score, or must have completed ENG 1301 or its equivalent at another institution to qualify for admission to credit courses at GC. Passing TOEFL scores are: paper: 500; Internet-based TOEFL: 61. The IELTS minimum academic band score required is 5.0.
---
Step 2: Application
Fill out the International Student Application
After you have submitted your online application, you will receive an email with a list of documents which you will need to submit.
---
Step 3: Submit documents 
Mail the listed documents all together in one envelope to the address below or send a scanned copy to  talleya [at] grayson [dot] edu
Grayson College
Department of International Students
6101 Grayson Drive, Hwy 691
Denison, TX 75020-8299
Documents must be sent together in a single envelope. Failure to send materials in a single envelope may result in the denial of a student's application.
SpanTran is our recommended international transcript evaluation service. They have created a custom application for Grayson College that will make sure you select the right kind of evaluation at a discounted rate. You can access their application here: SpanTran Application - Grayson College
---
Step 4: Notification and visa
You will be notified by e-mail whether you have been accepted to GC. Once accepted, you will need to obtain an F-1 visa and plan your travel to the United States. Your acceptance letter will include additional information and requirements.
---
Step 5: Submit proof of health insurance
Provide a photocopy of your health insurance card (This can be provided once you arrive at Grayson College)
If you do not have health insurance you will need to purchase and provide evidence of new coverage on or before arrival at Grayson College
Although we do not endorse certain insurance companies, the following list of companies have proven to be very reliable for students:
---
Transfer Students - Additional Requirements
International students transferring from another U.S. college or university must submit a current passport, I-94 card, I-20 form, and transfer clearance form. These documents are required in addition to those that will be emailed after the online application is submitted.
Note: The Transfer Clearance Form must be completed by your current institution's Designated School Official (DSO) by the end of the semester.
For additional information or inquiries email talleya [at] grayson [dot] edu