Frequently Asked Questions about the Drama Program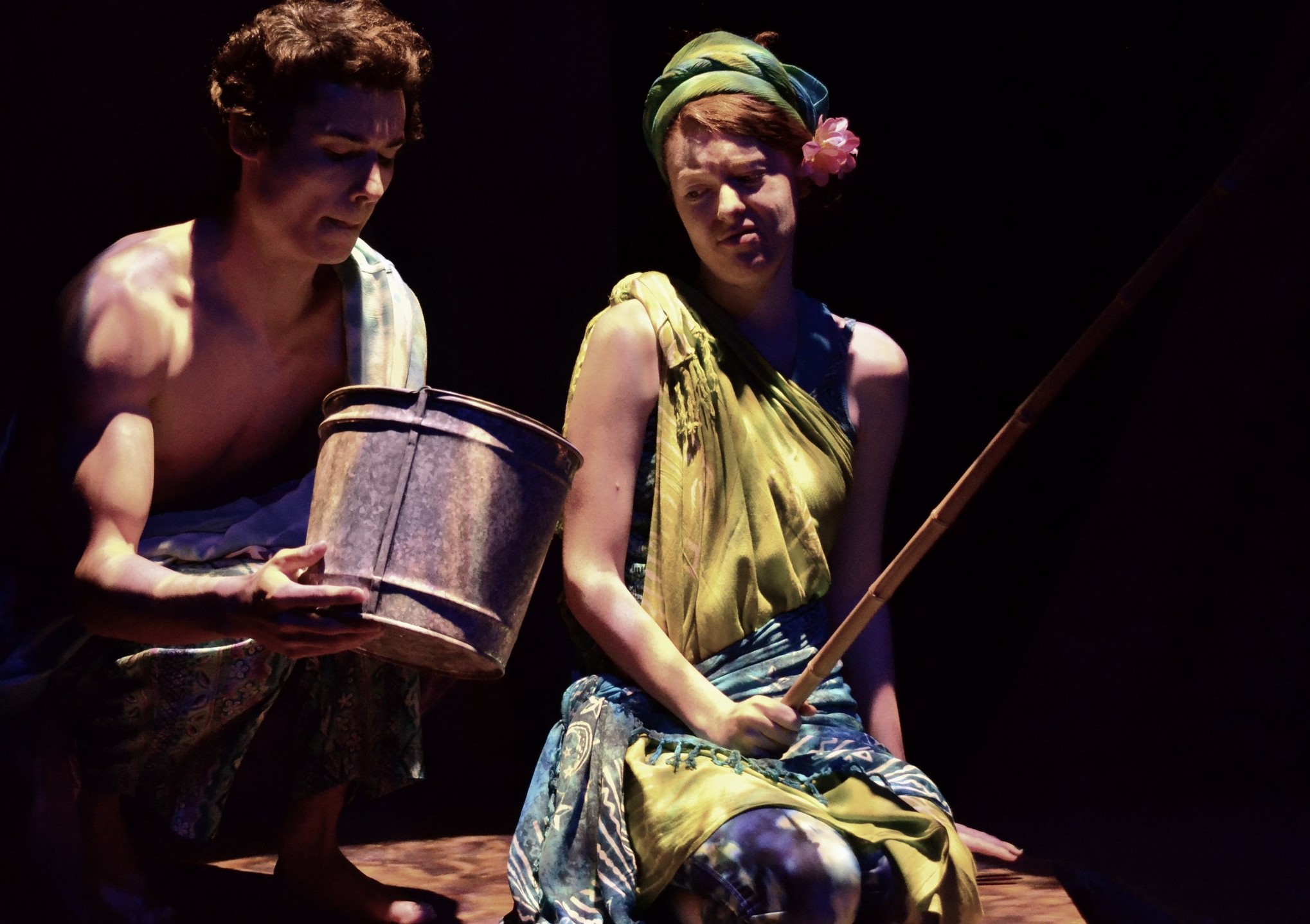 Who can enroll in theatre classes?  Who is the theatre program for? 
The theatre program is for YOU!  ALL classes are open to everyone, regardless of major.
What degrees/options are available?
We offer an Associate of Arts degree, or the opportunity (with or without completing the Associate's degree) to take theatre classes at Grayson with the intention of transferring credits to a four-year institution and completing a bachelor's degree in theatre. Some students enroll in theatre classes as a non-drama major, and use the class as an elective and/or for personal enrichment.
Do I have to be a theatre major to audition for the plays?
No.  We have both theatre majors and non-theatre majors participate in our productions both onstage and backstage.
Are there scholarships available? 
Yes!  Contact the Drama Department if interested in a theatre scholarship.  We offer scholarships from $100 to $600 per semester for theatre majors who are active in our program. 
 
Do you have a theatre program during the summer?
No.  We encourage our students to pursue summer work in professional theatre, therefore we do not have a formal theatre program during the summer as of now.  We help our students apply for summer opportunities.  In the past we have had students work during the summer at Santa Fe Opera, PCPA Theaterfest in California, Tri-Arts Theatre in Connecticut, Main Street Theatre in Houston, Berkshire Theatre Festival in Massachusetts and more.
When do you rehearse?
We typically rehearse Monday night through Friday night from 6 pm until 10 pm for a 3 to 5 week rehearsal period, depending on the production. We will have one "Tech Weekend" prior to opening a show for which the hours are usually from noon until 11 pm.
How many plays and what kind do you produce each year?
Normally we produce two plays in the Fall semester and two in the Spring.  We try to pick a season that will offer our students different experiences as well as a diverse season for our community. Therefore we offer one production each year for Young audiences, one production marketed to the high schools, one production that we take to the Kennedy Center American College Festival, and one production to be produced in a black box setting that is typically contemporary. We alternate between producing a "musical" each year with a "classical play" so that a student here for our two year program will leave with many performing opportunities.
What universities do your students transfer to after Grayson?
This varies depending on the student. We try to help our students find schools that will meet their needs and ambitions. For example we have had students transfer to Texas schools such as Sam Houston State University, San Angelo State, Texas State in San Marcos, West Texas A&M in Canyon, Texas A&M at Commerce, UT Austin and UT Arlington.  Out of state we have had students transfer on scholarship to University of Nevada in Las Vegas and Ole Miss in Oxford, Mississippi.  The majority of our students transfer with scholarship offers from four year schools.
What theatre classes do you offer?
We offer 20 hours of theater classes. These combined with 40 hours of "general core classes" create an Associate Degree. Visit the General Catalog for course numbers and descriptions.
Do Freshman get to act onstage?
Yes! Since we are a two year school, both Freshman and Sophomores are given opportunities to act, design, build scenery, hang lights, etc!  We try to pick plays that will showcase our students and give many opportunities.
Will a theatre major have time for a job beyond school?
Yes, many of our theatre majors have jobs in addition to their theatre and classroom commitments.  "Work study" opportunities are available through the GC Financial Aid office.