Grayson SBDC clients win state awards
---
Two clients of the Grayson Small Business Development Center, 903 Brewers and Polies, were winners at the Texas Strong Competition, which was held in conjunction with the Texas Rural Challenge last week in Waco.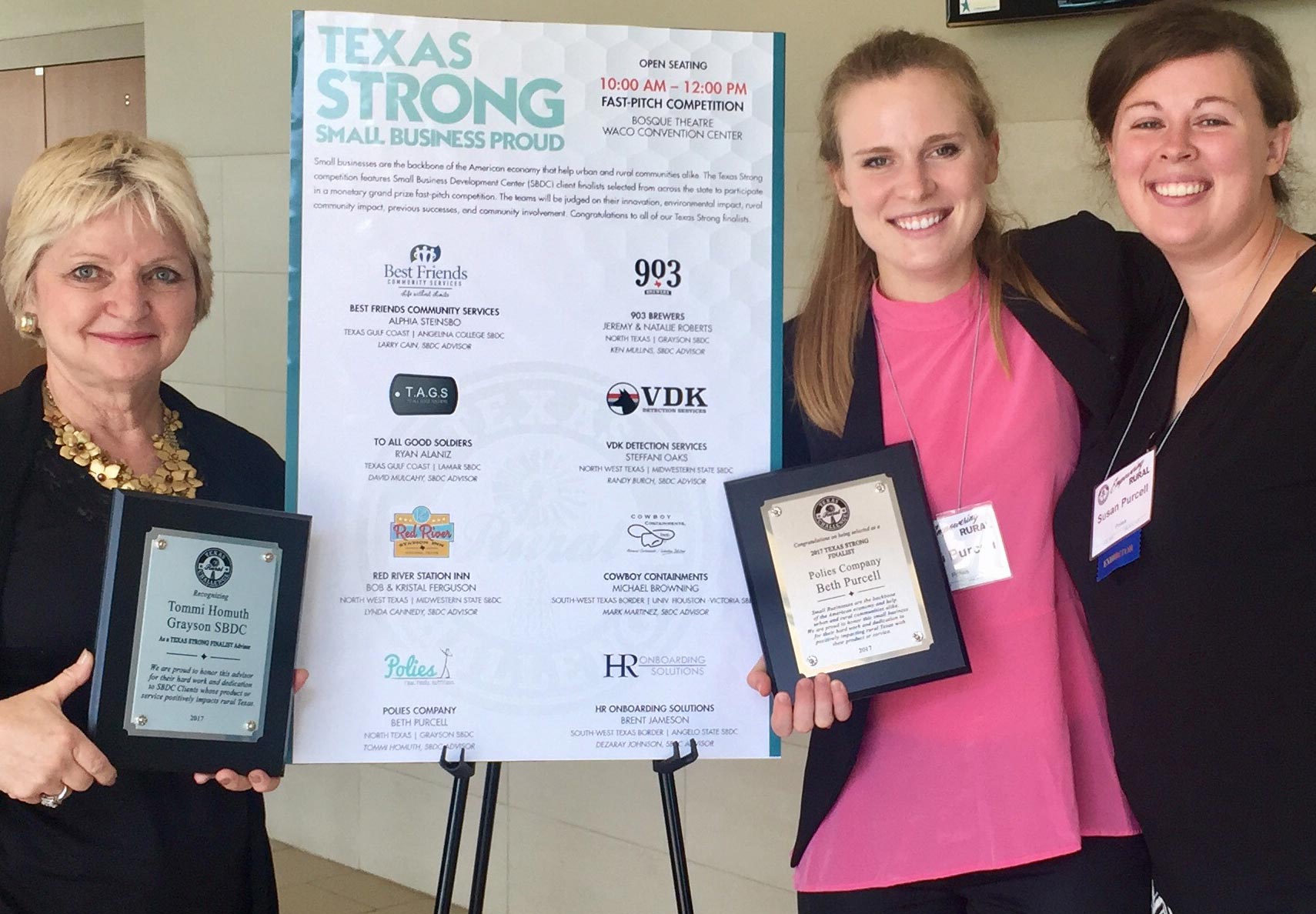 Eight SBDC clients from across the state were named as finalists in the competition. Finalists then participated in a "fast-pitch" business competition for cash prizes.  Finalists also have an opportunity to walk away with a Governor's Small Business Award, a separate competition in which winners are selected by the Governor's Office.
903 Brewers, owned by Jeremy and Natalie Roberts, was the big winner, receiving a cash award in the fast pitch competition as well as one of the four Governor's Awards. They were nominated by their SBDC Adviser, Ken Mullins.
Polies owner, Beth Purcell was also awarded one of the Governor's Small Business Awards for her family-owned company that produces nutritional balls she calls "bites."  Bites are composed of all natural ingredients, which are then rolled in a sweet vanilla coating. Purcell was nominated for the award by her Grayson SBDC Adviser, Tommi Homuth.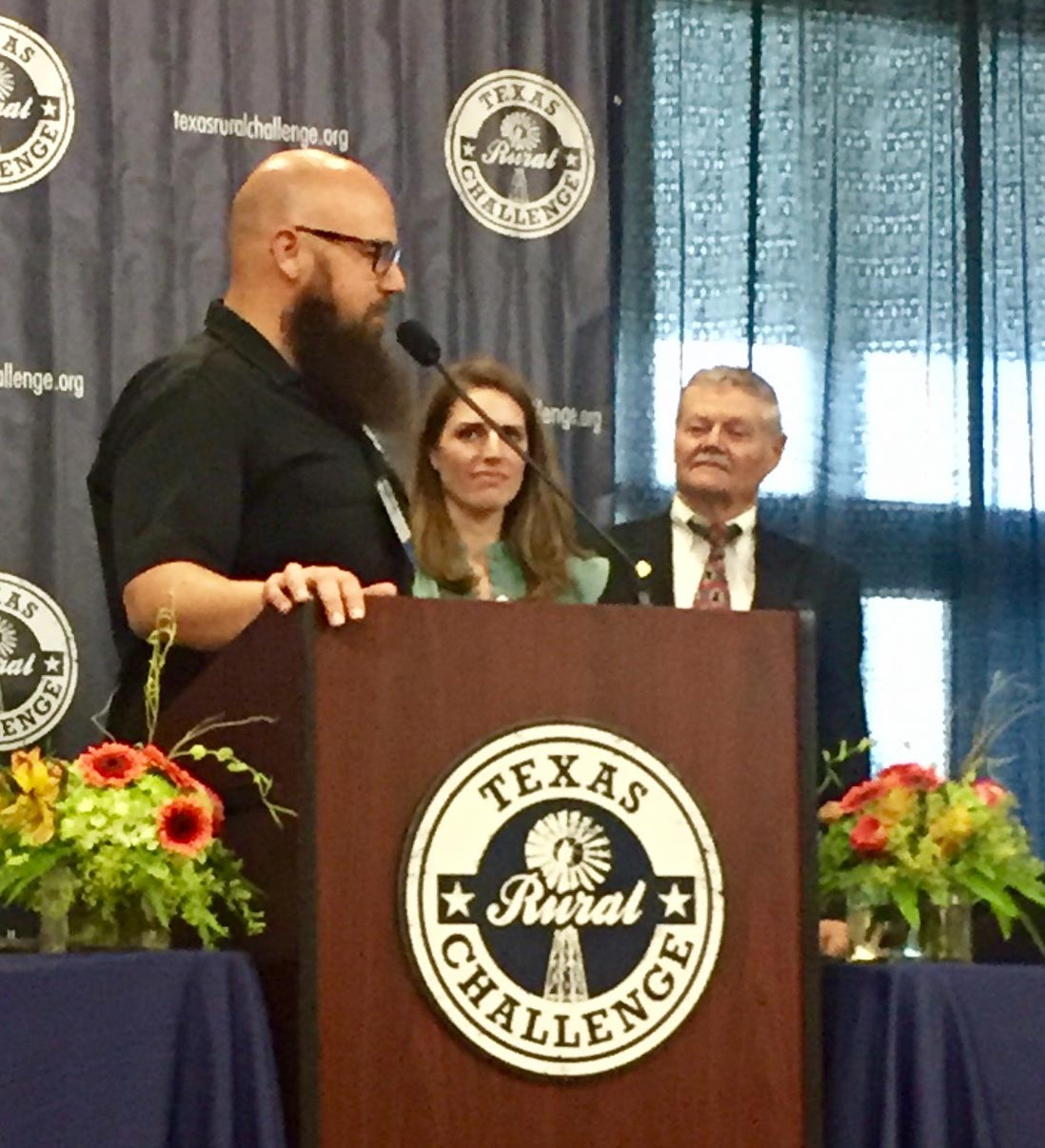 The Texas Rural Challenge features a wide range of best practices, collaboration opportunities, and 'how-to' learning experiences aimed at putting your big ideas into practice. The Texas Rural Challenge focuses on business and economic development, community development, and rural issues, with presentations and workshops by top innovators and change agents from across state and federal agencies and the private sector. The conference is hosted by the UTSA Institute for Economic Development – SBDC Rural Business Program and the Office of the Governor and is the largest event of its kind to focus on rural Texans and their communities.
This is the second year that Grayson SBDC clients have won the major award. Iron Root Republic won last year.