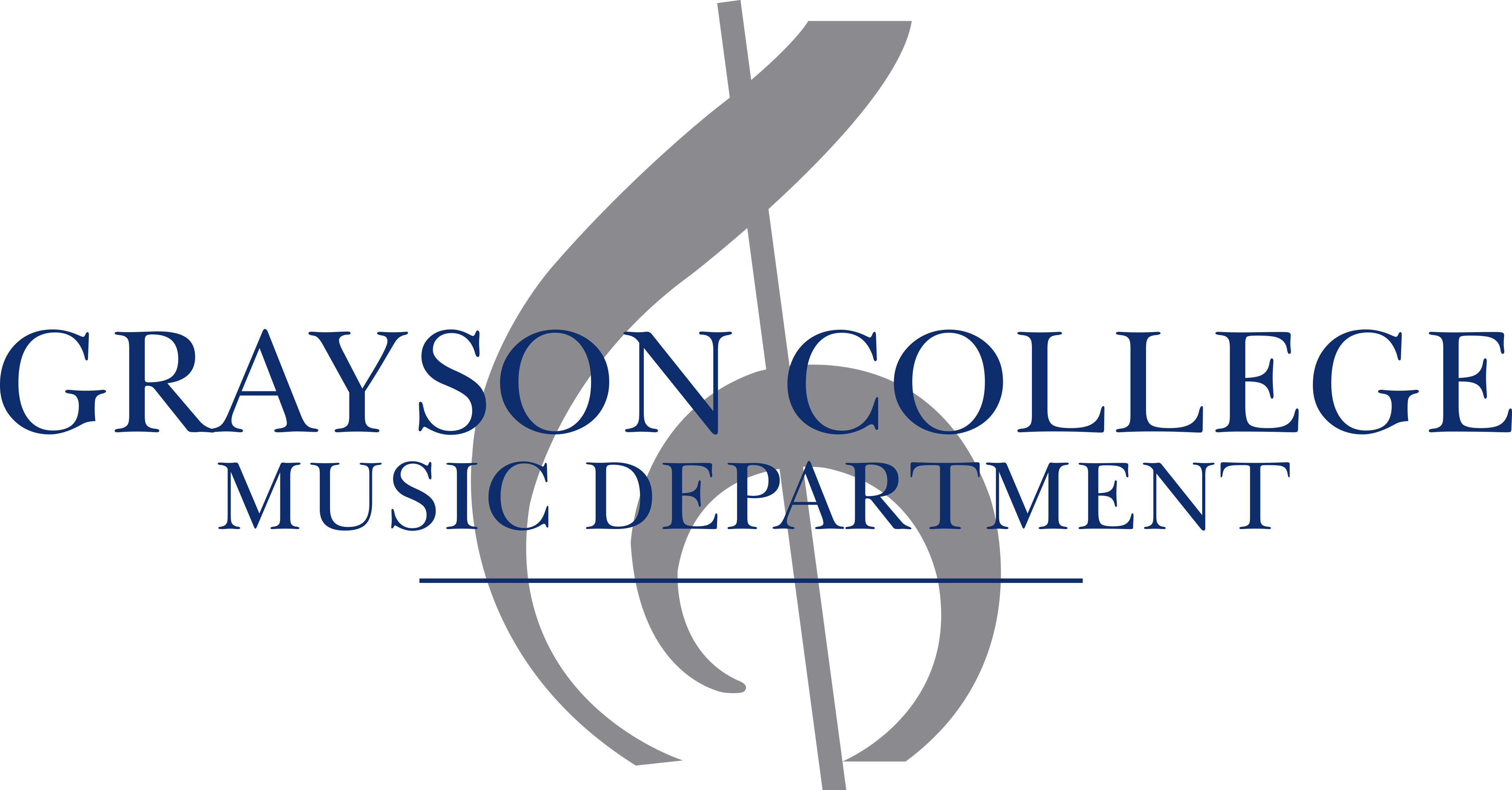 For more information about the Grayson College Music Department fill out this questionnaire:
  GC Music Department Questionnaire
Mission Statement
The Grayson College Music Department's mission is to offer the highest quality musical experiences through education, performance, and community engagement. We offer a complete, two-year curriculum for music majors consisting of music theory, sight singing and ear training, piano class for music majors, music literature, applied lessons, and ensembles. Our state-of-the-art facility, with several performance spaces, and highly qualified professors provides the perfect venue for the developing and training aspiring musicians in the art of performance. The GC Music department is an active member in the community and works with several arts and educational institutions with the shared goal of providing musical opportunities for the people of Grayson County.