Meet the Board of Trustees
 Dr. Mack Broiles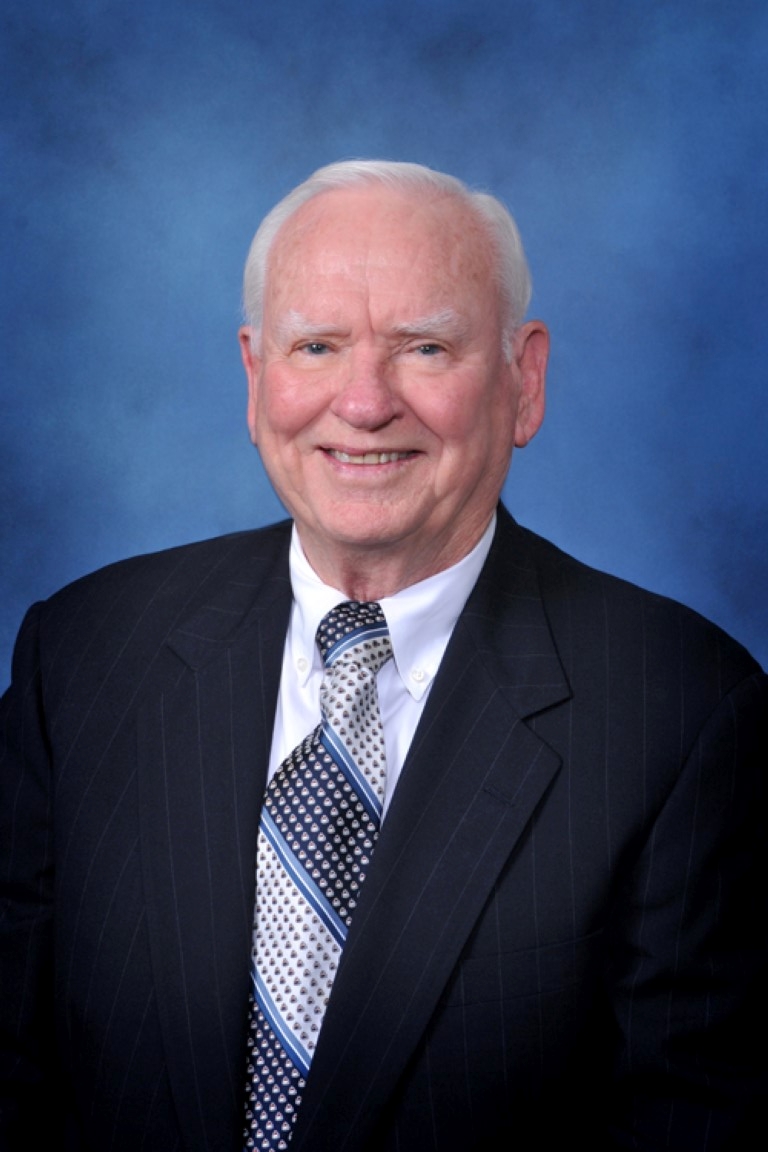 Giving back to Grayson College for all that it has done for his family and community is the impetus behind Dr. Mack R. Broiles service as a GC trustee. All three of Broiles'  children attended GC and now there are seven grandchildren who may one day benefit from the college's commitment to student success.
"I want to be part of making Grayson the best community college in Texas," he said.
Elected a trustee in 2012, Broiles earned three degrees from East Texas State University in Commerce, including a bachelor of science, a master of education and doctor of philosophy. He also served in the 4th Armored Division of the United States military in Goeppingen, Germany.
Broiles has held numerous leadership positions in career and community organizations. He served as president of GTAR (a Realtor organization), Rotary Club, Boy Scouts, Phi Delta Kappa, and Grayson County Red Cross. He served as both treasurer and vice president of the Texas Junior College Teacher Association and is a life member of the Texas Real Estate Teacher Association. Some of the honors that Dr. Broiles has received include the Silver Beaver Award from the Boy Scouts and GTAR awards as realtor of the year, lifetime achievement, and appreciation for commitment to real estate education.
Dr. Broiles and his wife, Sandra, live in Denison. They are members of St. Stephen's Episcopal Church in where he has served as endowment chair, treasurer and senior warden. Dr. Broiles and his wife recently served as co-chairs of the Grayson College Foundation Annual Campaign. Dr. Broiles was elected in 2012, 2018 and is up for re-election in 2024
Mr. Ronnie Cole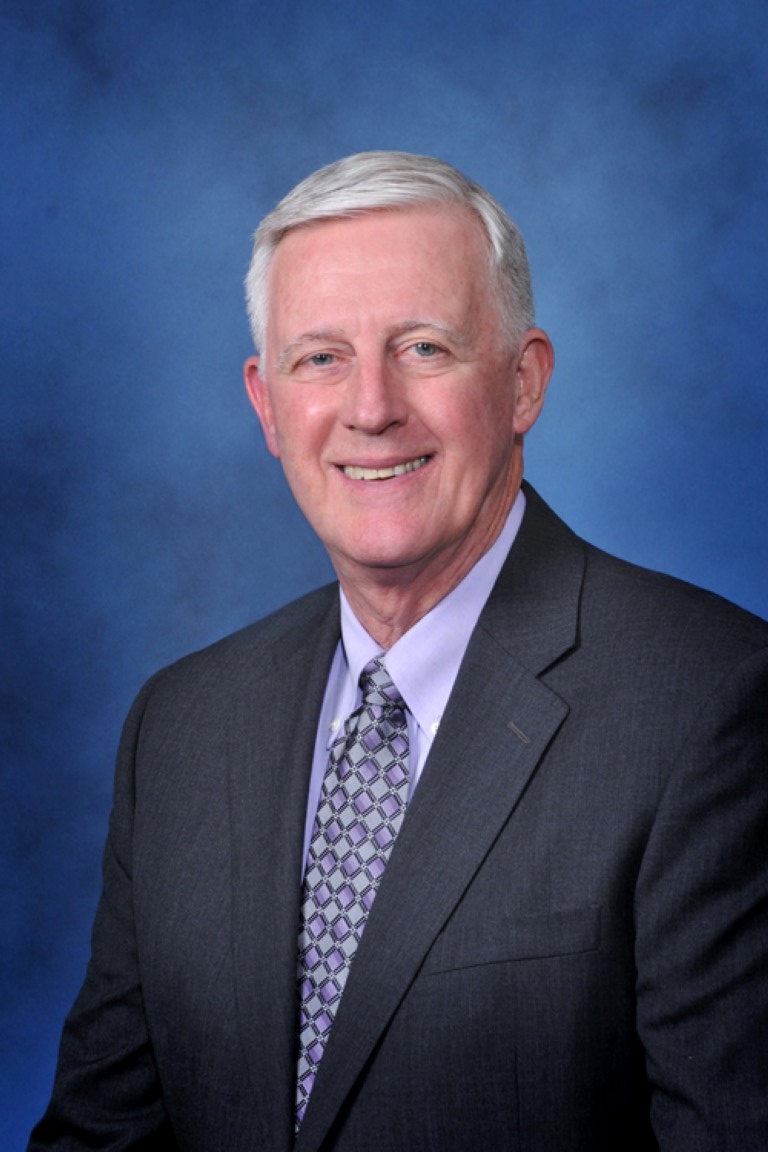 Ronnie Cole's interest in the success of students and Grayson College was the stimulus in his service on the Board. "I want to see Grayson College continue to grow and be the premier source for affordable higher education in the region," he said.
A long-time leader in the area, the Denison resident has experienced Grayson College from many angles: as a scholarship athlete in the College's opening year, as an employee, and now as a chair on the Board of Trustees. He has served as the Mayor of Denison (1983-1988), and was named the East Texan of the Year by the East Texas Chamber of Commerce in 1987. Mr. Cole's experiences with the college and those as a student at Sam Houston State University and Texas A&M University provide him with a range of ideas. Mr. Cole earned his Associate's degree from Grayson College, Bachelor's of Business Administration from Sam Houston State University, and a Master's degree in Education Administration from Texas A&M University.
Mr. Cole, a Realtor with Paragon Realtors, also serves on the Board of Directors at Texoma Medical Center in Denison.   He and his wife Rita are active in Waples Memorial United Methodist Church in Denison, where he sings in the choir and teaches an adult Sunday School class.  Mr. Cole was elected in 2012, 2018 and is up for re-election in 2024.  
Dr. Debbie Barnes-Plyler

It's not surprising that veteran educator, Dr. Debbie Barnes-Plyler, considers education to be THE critical component that empowers people to achieve their goals and improve their quality of life.  As a Grayson College trustee since 2012, she thinks GC makes a difference every day in the lives of students and in the community. 
A Pottsboro resident, Dr. Plyler has earned three degrees, including: a bachelor of business administration in business education from the University of North Texas in Denton; a master of education in business education from Southeastern Oklahoma State University in Durant; and a doctorate in information science from UNT. She has received numerous honors and awards related to faculty and administration positions at SOSU, University of Texas at San Antonio, and Grayson College. 
She and her husband, Mike Plyler, have four children and six grandchildren. She serves as a member of the Pottsboro Area Development Alliance and at Georgetown Baptist Church in Pottsboro on its Mission/Strategy Team, Celebrate Recovery Leadership Board and as a middle school Bible class teacher. Dr. Plyer currently represents Grayson College on a statewide leadership board, and has made several presentations on behalf of the programs and services of the college.
"The faculty, administration and staff at Grayson College are very dedicated to student success," said Barnes-Plyler. "I want to support their efforts by representing the community and focusing on GC's mission to help students succeed and make our community an even greater place to live, learn and serve." Dr. Plyler was elected in 2012, 2018, and is up for re-election in 2024
Mrs. Jackie Butler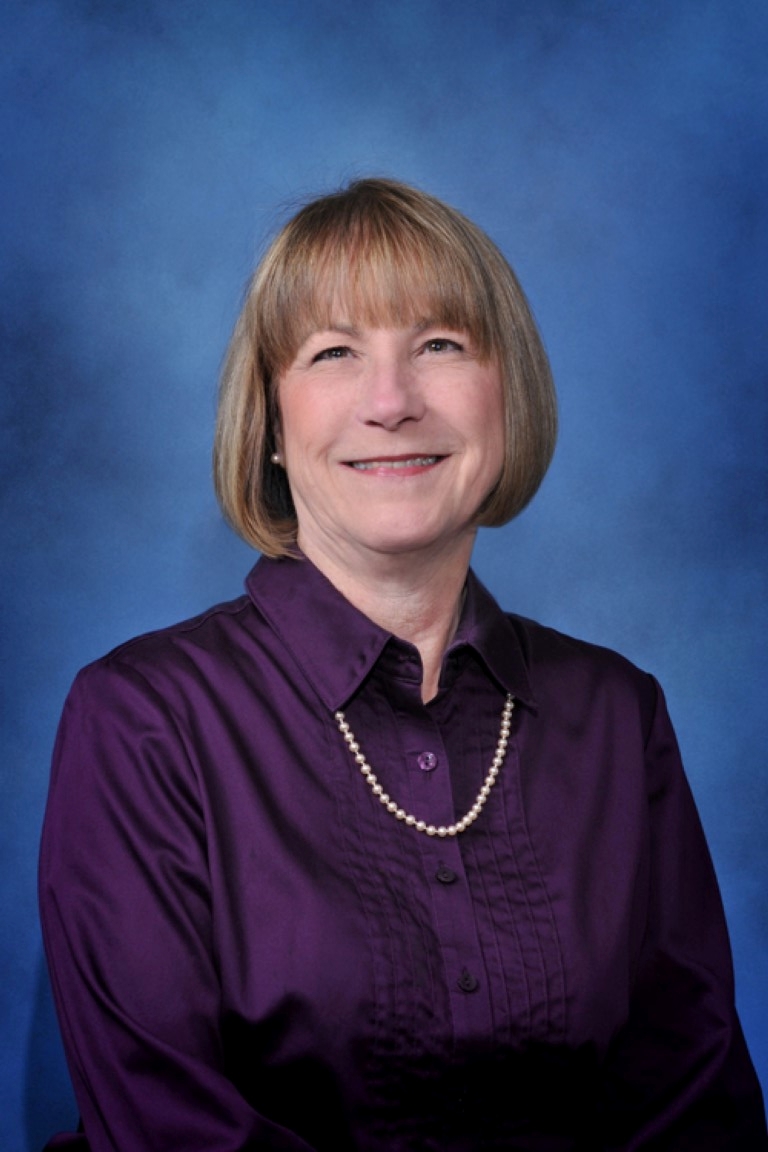 Elected a trustee in 2012, Jackie Butler feels honored to be part of the governing body of Grayson College. She wants to help develop, implement and continue policies that empowers GC to carry out its mission of student success and community building. 
"Grayson College is an asset to our communities, providing education and cultural opportunities for everyone," she said. "I'm glad to be part of it."
Mrs. Butler earned both a bachelor of science and master of science from Texas A&M University. She is a member of the Human Anatomy and Physiology Society and Phi Kappa Phi. A resident of Denison, she and her husband, Dale, have two children and four grandchildren. They are members of United Methodist Church in Denison. Mrs. Butler has made several presentations on behalf of the programs and services of the college. Mrs. Butler was elected in 2012, 2016, and is up for re-election in 2022
Krista Kramer "KK" Hartman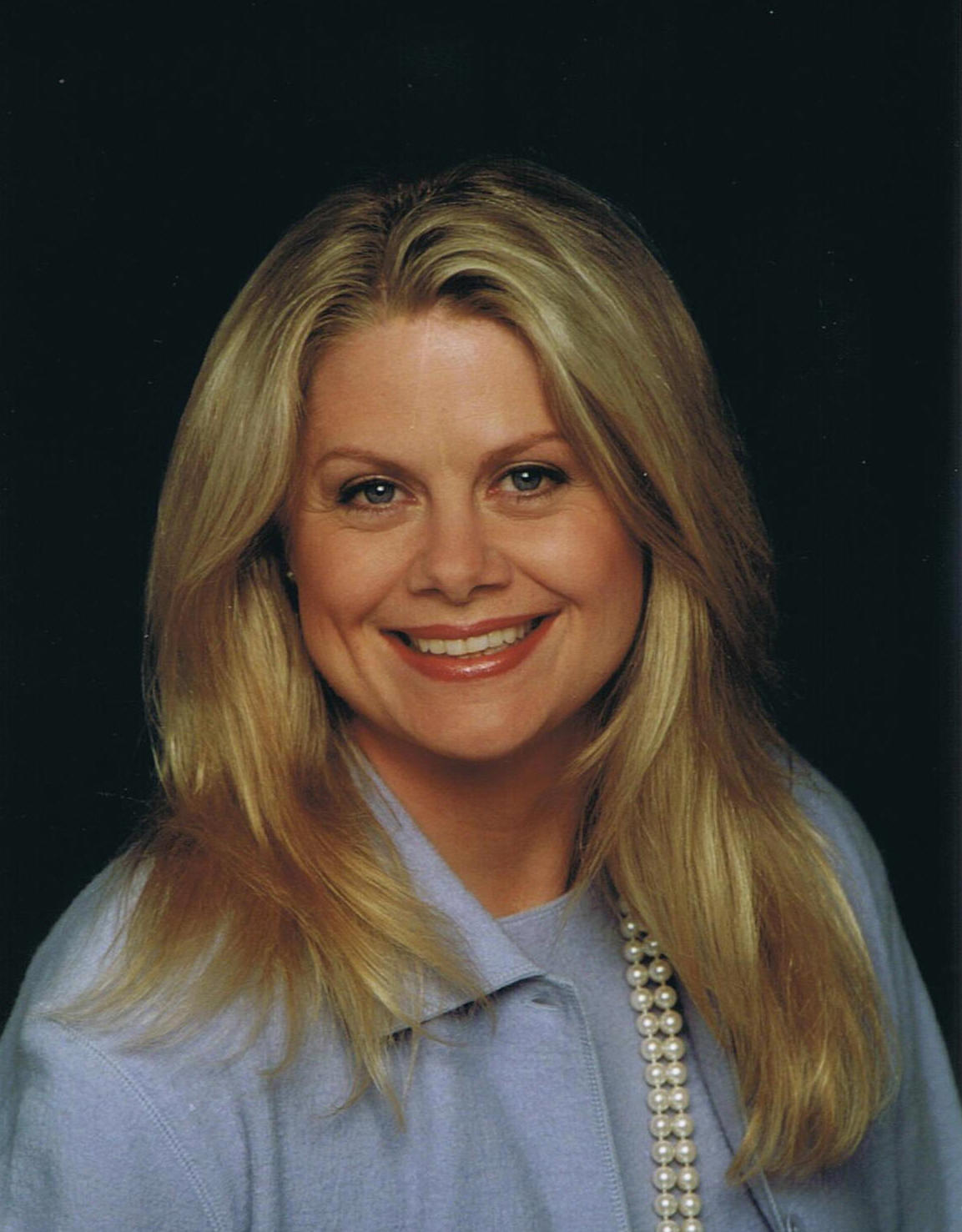 Krista Kramer "KK" Hartman has been a successful semi-professional golfer, a real estate broker and entrepreneur.  She currently operates a business as a professional consultant and business coach and manages her farm and vineyard property.  She also co-authored a motivational memoir with her mother, Ambassador Mary E. Kramer (Ret.), The Unlikely Ambassador and Her Diplomatic Daughter, Stories and Recipes for the Life You Want.
In 2015, Hartman received one of five Hoss Newsom Annual Scholarships awarded by the Texas Wine & Grape Growers Foundation for upcoming Texas Winemakers and Grape Growers. She also participated as a judge in 2015 and 2016 Lone Star International Wine Competition, hosted by the Texas Wine and Grape Growers Association in Grapevine, Texas.
Hartman joined the committee for planning the 2016 Texoma Craft Beverage Alliance Annual Business Conference and was appointed Executive Director in July.  Additionally, she was recently invited to serve on the Advisory Board for the T.V. Munson Center for Viticulture and Enology at Grayson College.
Hartman holds a Bachelor of Science from the University of Iowa ('89) and is a Core Essentials Graduate of Coach University ('09). She also earned her Associates of Applied Science in Viticulture & Enology with Honors from Grayson College in 2015. She and her husband Scott live north of Sadler with their 11-year-old Min Pin, Guinness and 2-year-old Boxer-Rhodesian mix rescue, Mojo. Mrs. Hartman was elected in 2016, and is up for re-election in 2022
Mr. Ralph Jones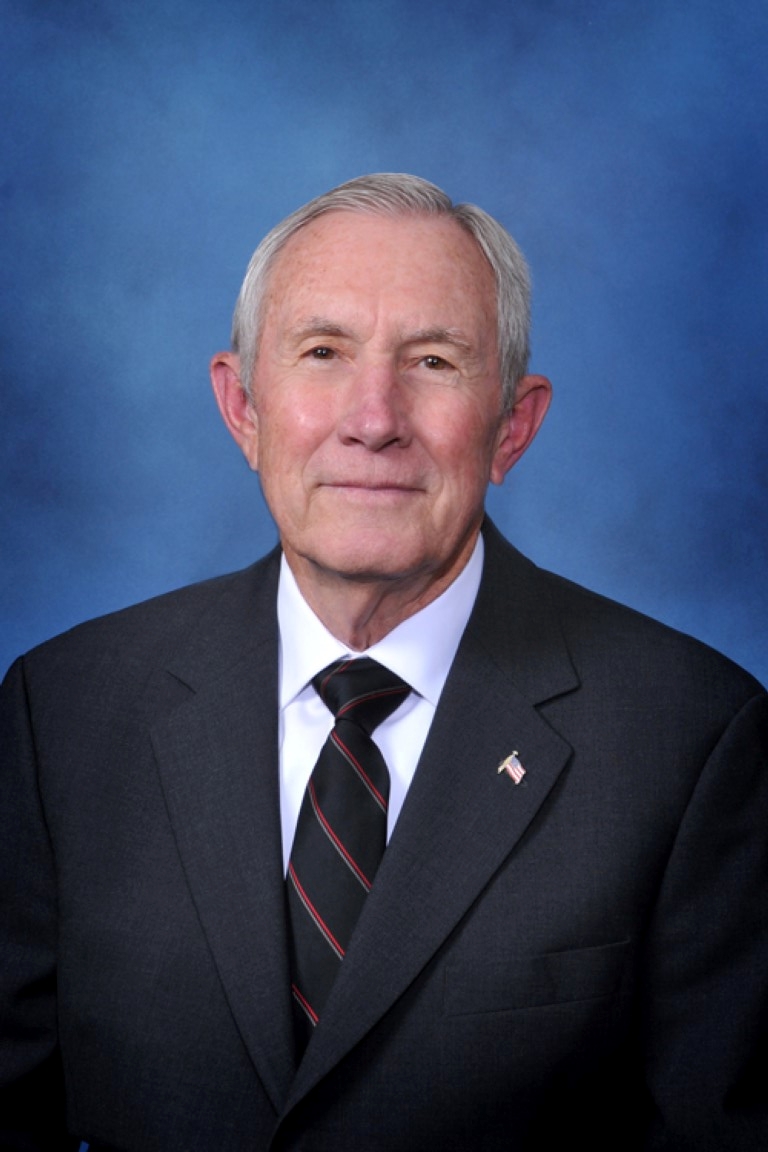 Ralph Jones believes continuous improvement in education services creates a better place for citizens of the community.  It drives the West Texas native who has served as Grayson College trustee since 1969, first as an appointee then as an elected member. He thinks it's important for GC to keep a healthy balance in meeting the needs of students who are preparing for the job market by completing their educations at the college and those who plan to continue their education at four-year institutions.
A resident of Denison since 1961, Jones hails from Seminole, Texas, and attended Texas Tech and Hardin Simmons University before graduating from Southern Methodist University's Graduate School of Banking. He served in the U.S. Army's armored field artillery during the Korean Campaign. After retiring from a long career in banking, Jones continued to work in a variety of businesses and served on numerous community boards.
Jones and his wife, Janelle, have three children and several grandchildren. They are members of Waples United Methodist Church in Denison. When he's not busy with his responsibilities at Grayson College and in the community, Jones enjoys helping on the family farm during planting and harvest times. Mr. Jones was elected in 2014, and is up for re-election in 2022
Mr. Rad Richardson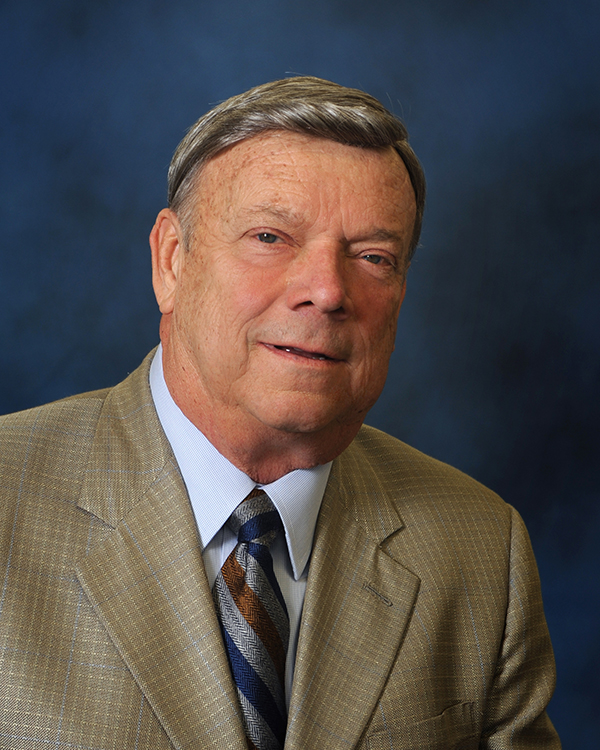 A resident of Sherman, Rad Richardson graduated from Southern Methodist University in 1966 with a degree in personnel management. Although retired now, throughout his career he was an advocate for regional growth and economic development and was involved with the Sherman Chamber of Commerce and Sherman Economic Development Corporation.

He and his wife Marty, who is a nursing professor at Grayson College, are long-time supporters of the Grayson College Foundation. Mr. Richardson was elected in 2014, and is up for re-election in 2020