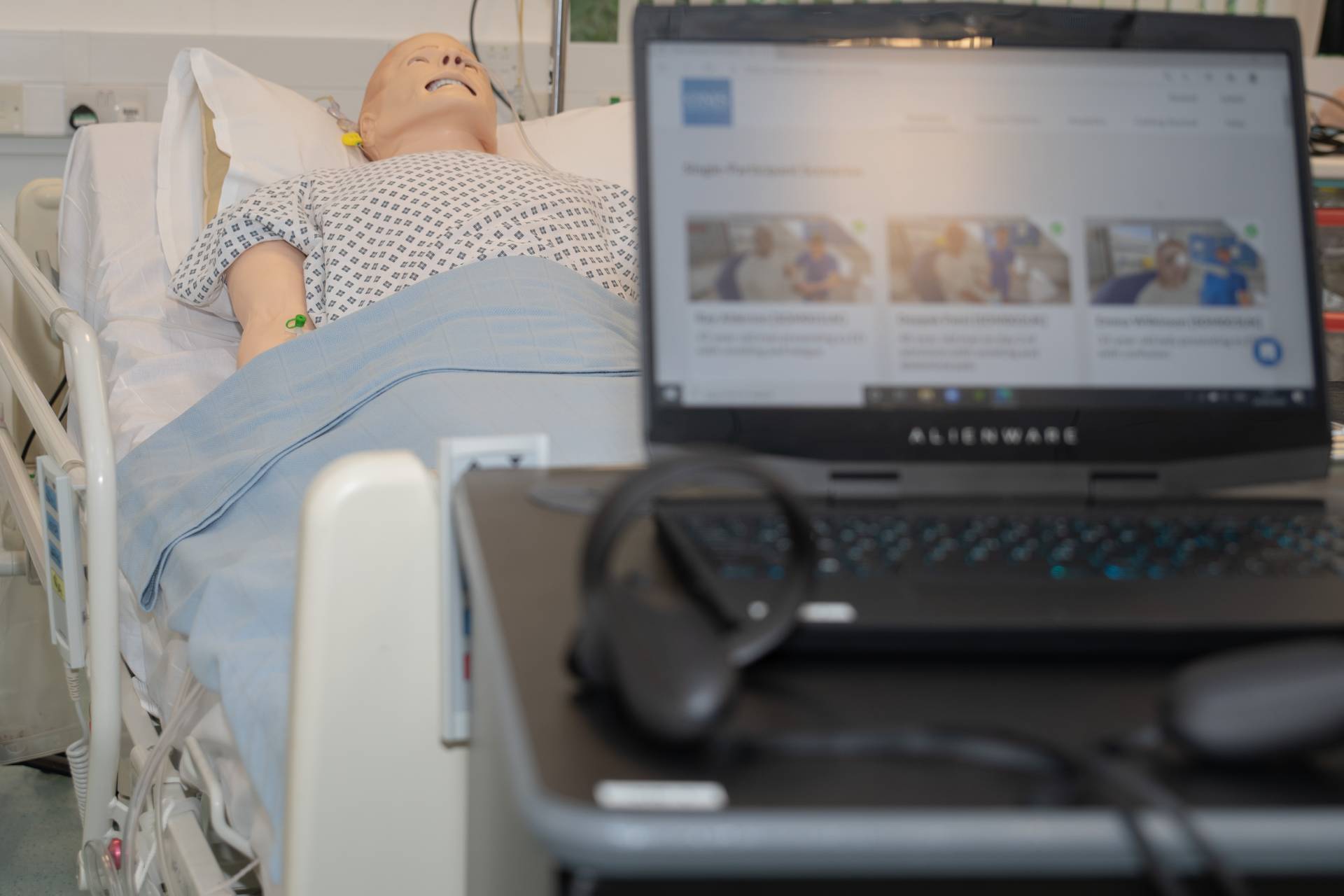 Take the next step and enhance your skills and career as a Registered Nurse.
Apply Now
Why RN to BSN?
The RN to BSN program is a post-licensure Baccalaureate program designed to enhance the knowledge of a Registered Nurse. It aims to prepare the graduate to advance his/her career in professional nursing in a variety of health related settings. A central focus of the program is on the continued development of an RN as a member of the profession, provider of patient-centered care, patient safety advocate, and member of the healthcare team. 
Grayson College's RN to BSN Program provides:
Bachelor of Science in Nursing Degree
A hybrid format featuring online coursework and minimal on-campus time
Program Focus
The faculty plan and facilitate learning experiences which promote the application and integration of concept-theoretical knowledge necessary to achieve the program outcomes, while utilizing research principles and evidence-based practice. The program of study prepares graduates to demonstrate the essential competencies of graduates of Bachelor's Nursing Education Programs as defined by the Texas Board of Nursing.
Professionalism

Patient Care

Safety Advocacy

Leadership Management
RN-to-BSN Catalog Page
Student Life
Grayson College's RN to BSN program is designed for the working Registered Nurse. The program is a hybrid format which features online coursework and minimal on-campus time to better fit your busy schedule.  With courses beginning every 8 weeks, students can complete their RN to BSN courses in 1 year of full-time study.
For Prospective Students
For Current Students
Staff & Faculty
Grayson College offers experienced professional faculty with a variety of healthcare backgrounds.
Meet Your Mentors
Serve in your local community
The RN to BSN program is built to serve the workforce needs of the local community in Texoma region.
Career Information
Have questions related to a career in this field? Visit our Career Center!