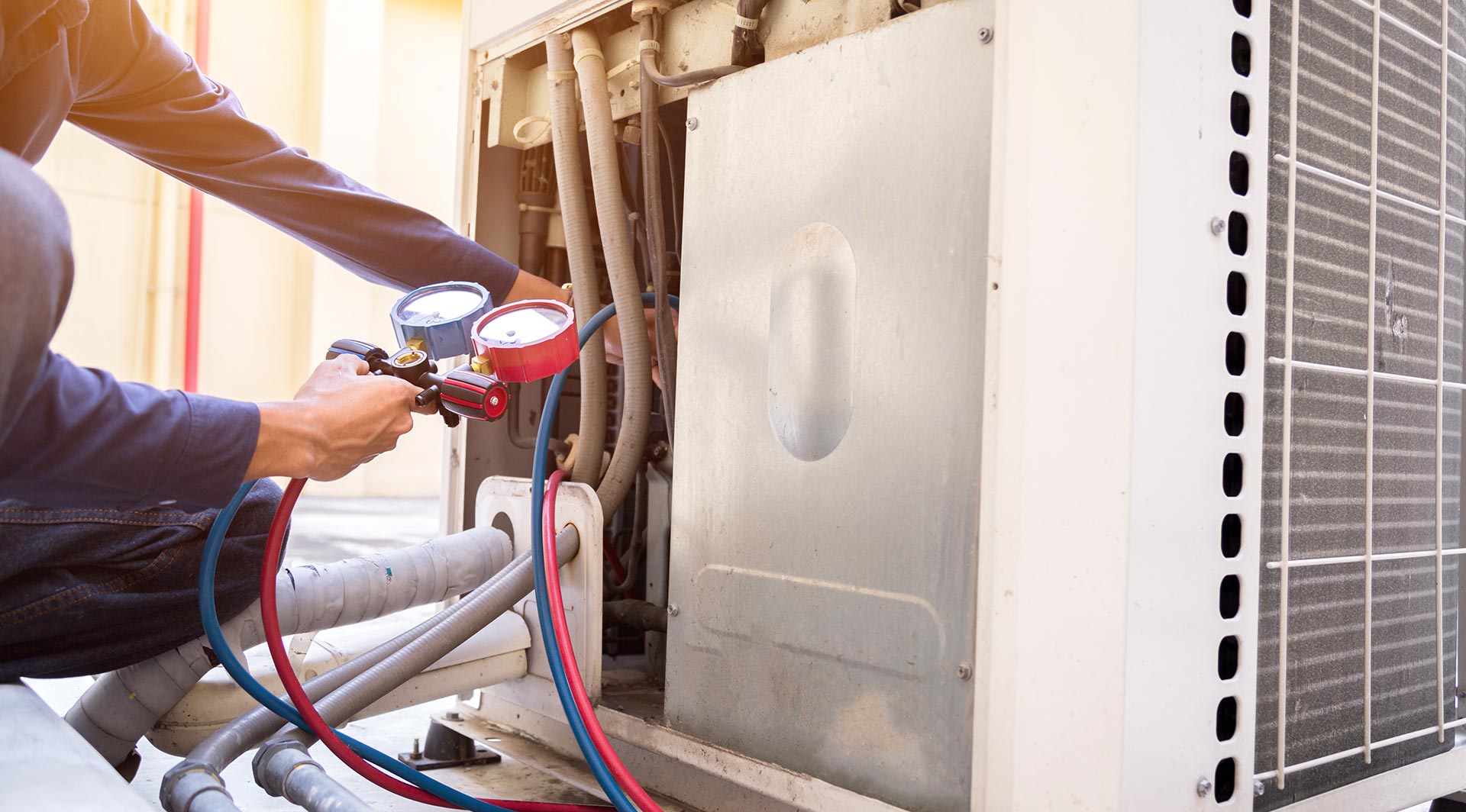 Earn skills that will prepare you to enter the high demand career field of Heating, Air-Conditioning and Refrigeration.
Apply Now
Why HART?
Grayson College's Heating, Air Conditioning, and Refrigeration Technology program offers three levels of training and skills that lead to a career you can be proud of! Many students start with the Technician Apprentice Certificate, then build on those skills with the Technician Certificate. The highest level students can attain is the Associate of Applied Science degree.
Grayson College's courses teach skills recommended by area employers in the industry. The program is offered on the Main Campus in the Career and Technical Center, as well as the South Campus, both of which are equipped with the latest technology.  Dual Credit high school students can also earn college credit hours while in high school.
Programs of study include:
Associate of Applied Science in Heating, Air Conditioning, and Refrigeration Technology
Technician Apprentice Certificate
Technician Certificate
Opportunity to earn a Nationally Recognized Certification
N.A.T.E
HVAC Excellence
E.P.A. 608 Certification testing available
Student Life
Students gain hands-on experience in heating, air conditioning, and refrigeration and may have opportunities to participate in off-campus internships. They also have the opportunity to learn and socialize both in and outside of the classroom. Grayson offers state-of-the-art labs with the latest technology so that students gain the skills needed to be successful in the workforce.  
View More Testimonials
Staff & Faculty
Students learn under the supervision of caring, experienced, and dedicated faculty. Grayson College faculty believe in the GC mission of student success and are a valuable resource to help students achieve their goals.
Meet Your Mentors
Career Information
Have questions related to a career in this field? Visit our Career Center!
Get Hired by the Best
The area's top industries are seeking the next generation of employees. They're committed to providing challenging and rewarding opportunities for graduates interested in lifetime careers.