Becki Rathfon Named Registrar for Grayson College
---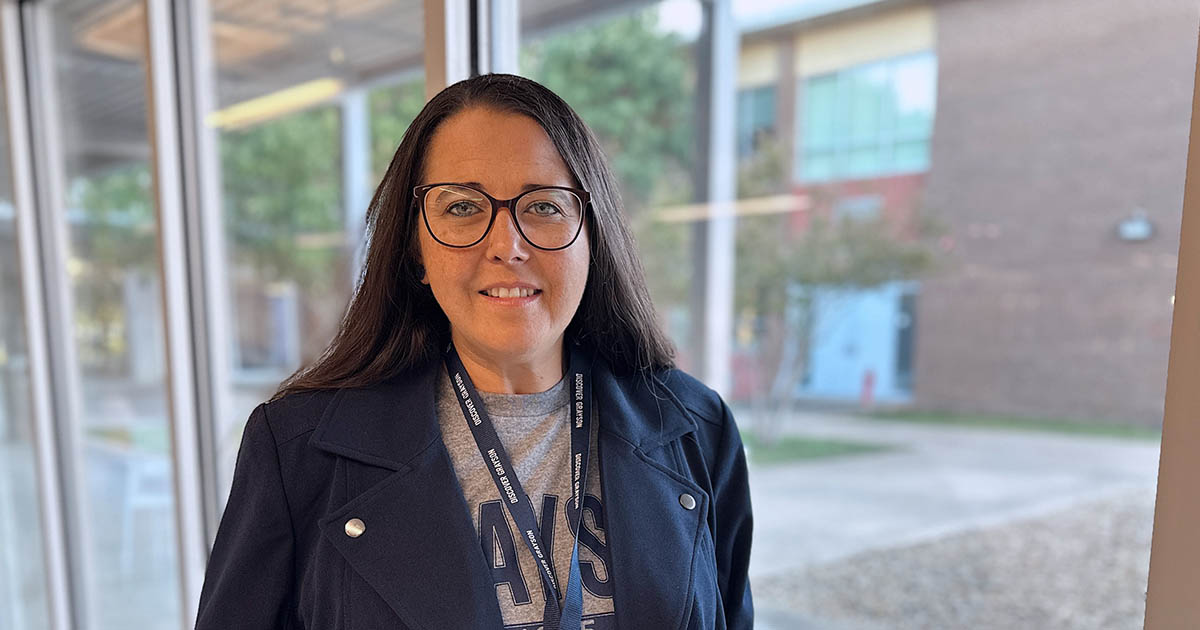 Becki Rathfon has been named Registrar for Grayson College. Rathfon has been with Grayson College for eight years, most recently serving as the Assistant Registrar. Prior to that, she was the Assistant Director of Success Coaches for two years. She was also an Advising Specialist for the Health Sciences programs.
"We are excited to have Becki lead us in the Registrar's space," Vice President of Instruction Dr. Dava Washburn said. "I have personally seen and experienced her skill set in a variety of positions on our campus including Health Science admissions Specialist, Health Science Success Coach and most recently Assistant Registrar."
Becki holds a Master's Degree in Clinical Mental Health Counseling and a Bachelor's Degree in Psychology and Criminal Justice, both from Southeastern Oklahoma State University. Rathfon is also a Grayson College Alumna, holding two Associates Degrees; one in Criminal Justice and one in Psychology.
Mrs. Rathfon is a member of the Texas Association of Collegiate Registrars and Admission Officers, American Criminal Justice Association, Who's Who Among Students in American Universities and Colleges, Phi Theta Kappa, Sigma Kappa Delta, Sigma Epsilon Omega, Alpha Chi, Psi Chi, Chi Sigma Iota and is co-founder of Katybugs & Butterflies Foundation Inc, a local 501(c)3 non-profit who assists local families who are impacted by childhood cancer.
She is responsible for the planning and coordination of Grayson College commencements, maintaining academic records and degree audits. Becki is active in campus events and serves on multiple employee committees.
 Mrs. Rathfon lives in Sherman, Texas with her husband Bobby. Together they have two daughters with families of their own, Taylor and her husband, Matthew and Jaidan, her husband, Nick and their son, Malachi, whom Mrs. Rathfon enjoys spoiling.
 "I am excited to make an impact on students the way that I was as a GC student," Rathfon said. "If it weren't for Barbara Malone and PSYC1300 Learning Frameworks, it would have taken me a lot longer to get here. When I look back at my life as a Viking, I remember challenges, resiliency, perseverance and success. I believe that higher education is life changing; the people here are life changing. I am proof of that, and it all started right here at GC!"